Los Angeles is one of the top year-round destinations anywhere. But being in Los Angeles can be a little overwhelming, specially with everything there is to do here. First things first, you must rent a car or you are doomed. Next, lets take a look at ten of the more important sites to cover.
Rodeo Drive in Beverly Hills – the street made famous by the brand names that live on it, not to mention Julia Roberts' shopping destination on Pretty Woman. You will find expensive cars lining the curbs and a celebrity or two getting their favorite latte at Starbucks. Have a hearty breakfast at Jack n' Jills, then walk up and down Rodeo Drive a couple of times and try a red velvet cup cake from Sprinkles before leaving.
Venice Beach – This place is crowded on the weekends but thats when you want to go to Venice Beach. Volleyball, Painting, Art, Tattoos, Basketball, Shopping and Performing – there isn't another beach anywhere that you can find such a diverse array of things to do as you can on Venice Beach. It is quite a spectacle.
Newport Beach / Huntington Beach – they are in Orange County but they are some of the most clean and pristine beaches anywhere. Spend a peaceful afternoon and evening on either of these beaches and enjoy the beachy restaurants in the area.
Manhattan Beach – located in an upscale part of Los Angeles, Manhattan Beach is famous for beach volleyball. Try Uncle Bills here for breakfast (I recommend the Mitch's Scramble), then walk along the shoreline and admire the beach houses that you will never be able to afford.
Santa Monica Pier / Malibu – these are the main beaches where Baywatch was filmed. Santa Monica is more crowded with an amusement park while Malibu is quieter. There is a Promenade at 3rd street in Santa Monica which I highly recommend for a casual stroll. If you like seafood, Bubba Gump Shrimp is a good spot here.
Pacific Coast Highway is arguably the most scenic highway in the US. Catching even a part of this long stretch road (even better if you have a convertible) is worth it. You can stop at any point for a great view of the ocean. After a heavy shrimp lunch, you might want to drive up the PCH from Santa Monica to the Pacific Palisades and back.
Hotel Huntley in Santa Monica, very close to the Promenade has a bar/lounge at the top floor which is a fabulous hang out. I have often seen celebrities here and it is a good place to chill at the bar or hang out with friends after a day of lazing around at the beach.
Hollywood – Hollywood is the largest icon of Los Angeles. It defines LA. However, most of the movie studios have now moved away from Hollywood and are located in other parts of the city. Nevertheless, the Kodak Theatre (home of the Oscars), the Chinese Mann theatre and the Avenue of the Stars still call Hollywood their home. If you like sushi, Geisha House in Hollywood is an expensive but well-worth-it place for sushi.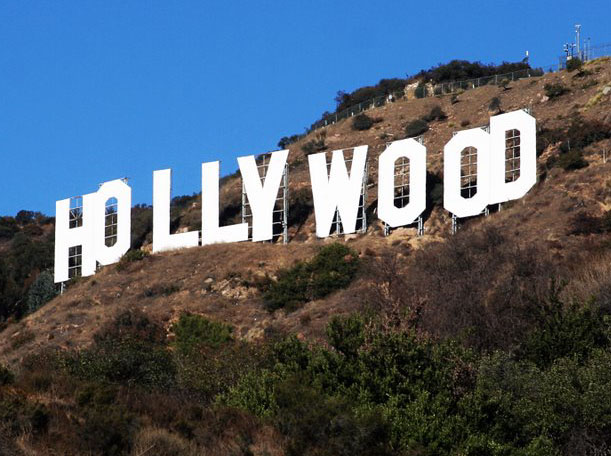 At night, Sunset Boulevard is a haven for party seekers. House of Blues for Jazz and creole, Laugh Factory to spot new and upcoming comic talent and the Standard for clubbing is a good way to drink the night away.
Universal Studios – whether you are young or old, Universal Studios is a must-see on your visit to LA. The famous tram ride takes you through the various parts of the campus offering some thrills along the way. Jurassic Park and Revenge of the Mummy are just some of the other thrills you can experience at Universal Studios. If you want to break away from the pack and have a drink, the City Walk right outside the studios has some good restaurants and bars.
Marina Del Rey – Living on a boat – you may have seen it in movies, but you can see it in person here in Marina del Rey. Tahiti Way, Panay Way and Bora Bora Way are all streets lined with condos and townhomes on one side, and boats on the other. You can also rent a kayak or a paddle board and row your self from one end of the Marina to the other.
San Diego– This is a city that perhaps deserves a column of its own, but given its close 2 hour proximity to Los Angeles, including it in this list is certainly warranted. San Diego has something for everyone. Coronado Island and Mission Bay for sightseers, and the San Diego Zoo and Wild Animal Park (safari) for animal lovers and kids alike. For kids, there is also Sea World, but I must say I quite enjoy it myself.
Also, the vibrancy of the best nightlife in San Diego CA can equal those of other major American cities.
Theme Parks – The first theme park that comes to mind is Disneyland but if you are too old for that, there is Six Flags Magic Mountain with death defying roller-coasters and Raging Waters and Hurricane Harbor for wet water thrills.
Now I know I left out a few specialty things that LA is famous for. The Lakers at Staples Center for sports enthusiasts, Nokia Theatre and Disney Concert Hall for concerts, Getty Center Museum and LACMA for art lovers and Griffith Park for hiking and even budding astronomers. There are also some world famous golf courses in Los Angeles (including Trump National Golf Club in Palos Verdes and Torrey Pines Golf Course close to San Diego). If you are planning a trip to LA, just make sure you have enough time. There is much to do here and you will need a few days to recover when you get home.
Get Great Deals on Hotels in Los Angeles.