Groupon has reinvigorated the online coupon and deals business with its savvy approach. As consumers, we all like the appeal of saving 80% or 90% on things we wouldn't normally do if it weren't for the discount. And for the most part, it works out really well. I've often purchased a gourmet dinner, a massage and even an expensive hair cut for a fraction of what I would normally pay and been quite satisfied.
But when it comes to travel, I seriously question any deal that flashes across on my screen, be it from Groupon, Living Social or KGB Deals.
More often than not, if you price out their offering on your favorite travel site, you will find that you could get the deal at the same price or sometimes even cheaper if you price it yourself. Don't believe me? I will prove it.
Today, I got an email with a KGB deal offering a trip to Budapest for £199 per person including return flights from London (Luton) and a 3-night stay at Lion's Gate Hotel. You have to buy two vouchers since the price is based on double occupancy. So, this deal costs £398 for two people.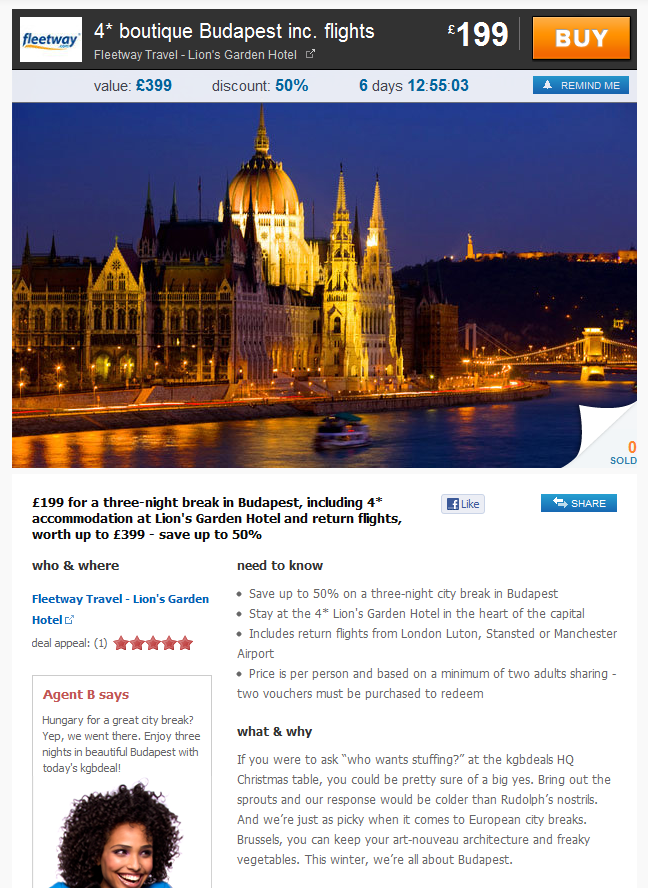 Now, if I price this out using Hotels.com
, I get a rate of £144 for 3 nights (double bedroom) from Feb 10-13 (which is within the dates the coupon must be used).

Now, if I price the tickets from Luton using Easyjet, I find that two tickets for a direct flight from Luton to Budapest cost £236. In fact, if I prefer British airways (which I do), the fare is £322 for two round-trip tickets. See screen shots below: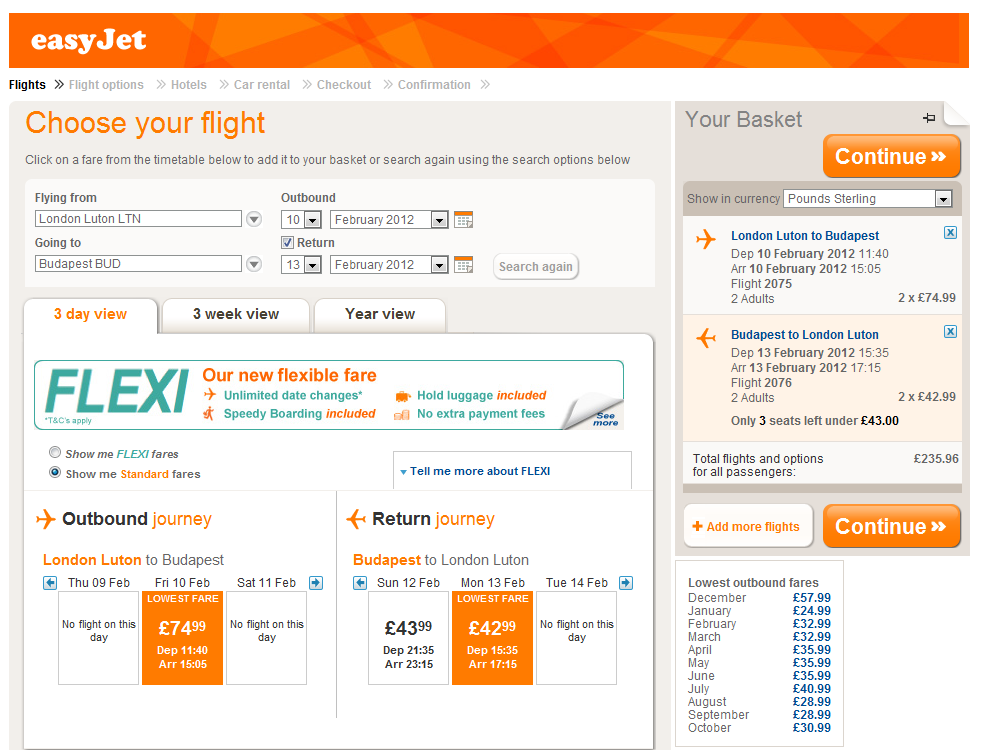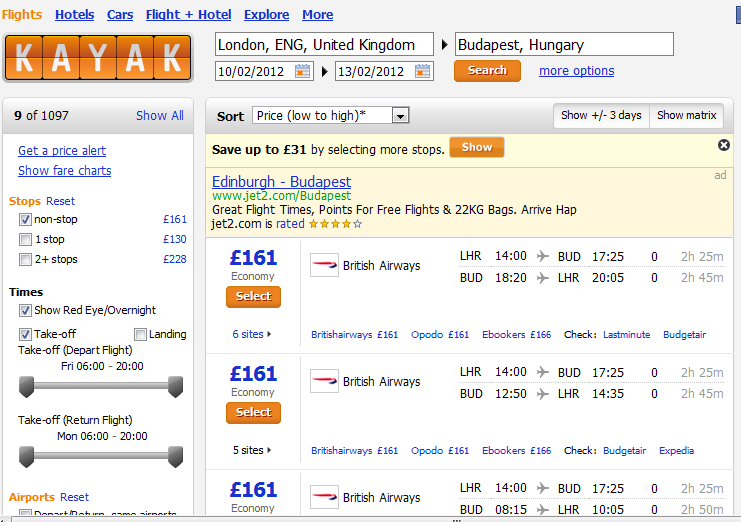 So you see, if you go with Easyjet, you can get the entire package of hotel plus airfare for two for £380 which is cheaper than the price of two KGB Deals vouchers, while the more expensive British Airways option is £466, which while higher than the £398 KGB Deal, is still only 15% more than the KGB option. This is no where near the "up to 50%" discount they claim to be providing. Also, while this is just one example, I have done this calculation on many travel deals over the last few weeks, and have noticed a pattern, which then prompted me to write this post.
Keep in mind, the "deal" comes with restrictions and you might not even get the dates/times you want once you buy the deal. So please be aware that while these travel deals from sites like Groupon et al look attractive, they really are not.
Safe travels!