Click Here for the Best London Hotel Deals!
As London gears for the Olympics (visit official London 2012 site here) this summer, visitors coming to London to soak up the atmosphere and the grandeur of the Olympics, will need all the help you can get to navigate the grid that is London. Below, I have outlined options and recommendations for travelling to London, travelling within London and hotel options.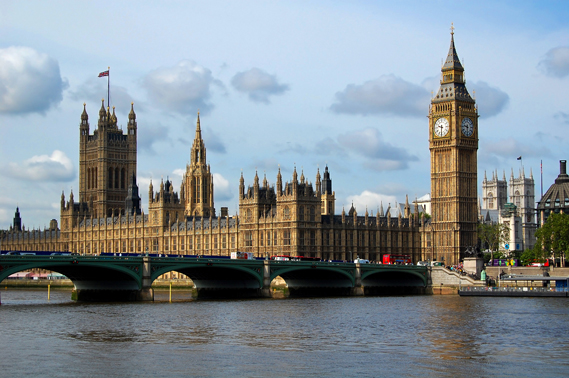 Before we get started, you should know that London is divided into Zones. Zone 1 is central London, and includes all the touristy locations including Oxford St, Piccadilly, Leicester Square, St. Pauls, Tower of London, Westminster Abbey, Big Ben and Trafalgar Square. Zones go higher as you move further away from central London. So Zone 6 is considered quite far and it takes any where from 45 mins to 2 hours to get from Zone 6 to Zone 1. So when looking to book your hotels, be careful.
Getting Around London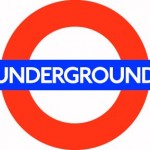 It really helps if you are familiar with the underground rail system (commonly called the tube). This is the best and quickest way to get around London and the tube map tells you which station is in what zone and what trains go there. The first thing to do when you land in London is to obtain an Oyster card, which you can pre-load with cash to be used on a tube. The Oyster card gets you reduced fares on the Tube, the Docklands Light Rail (DLR), the Overground Light Rail (OLR) as well as on the buses around London. Scan this card at the till when you enter the station and again when you are leaving the station. Please note, that you cannot share an Oyster card when travelling with someone.
Arriving in London
London has five airports in its vicinity. If you have the choice of which airports to fly to, LCY might be the quickest overall.
London City Airport (LCY) – While most centrally located, it is also one of the smaller ones, so flights in and out of LCY are limited. It takes anywhere from 15-30 mins via the DLR and the underground tube to get to other parts of central London.
London Heathrow Airport (LHR) – One of the largest and busiest airports in the world, Heathrow is the airport you will most likely be flying to. If you are flying from outside the European Union, you need to be prepared for the sometimes 90 minute long Border Control line (also known as immigration). Since it is the busiest airport and the one with the most number of international flights coming into, you will certainly find yourself in this line for a while. To cut down this time somewhat, make sure your boarding card is filled out in advance, make sure you are seated near the front of the plane so you can get out first and make a made dash once you disembark so you can beat out your fellow passengers. Of course, you cannot control how many other international flights arrive around the same time.
There are three ways to get from Heathrow to central London:
Heathrow Express is a quick 15-20 minute ride non-stop from Heathrow to Paddington. Tickets are £18 one-way or £34 return per person if purchased in advance. If purchased on the train, there is a £5 surcharge.
Heathrow Connect is a slower ride into Paddington. It has a few stops along the way from Heathrow to Paddington and takes approx 25-30 mins. Tickets are cheaper though at £9 one-way or £18 round-trip.
Piccadilly line on the underground tube is the cheapest way into central London from Heathrow. It costs less than £5 one way. However it can take 45 with at least a dozen stops along the way and can be cramped depending on the time of day.
Once you arrive at Paddington, you can take other tube lines to wherever you need to go.
London Gatwick (LGW) is a common hub for Easy Jet, a low cost airline operator in Europe. While I don't like flying Easy Jet, it is good for budget minded travellers as long as you are willing to stand in queues before b
oarding the flight. Getting to central London from Gatwick is easiest via Gatwick Express, which is a fast train that takes you straight from Gatwick to Victoria Station. Tickets cost £28 per person for a return ticket and £17 one-way. If you buy in advance from their website, you might get better fares. Once you arrive at Victoria station, you can take other tube lines to wherever you need to go.
London Stanstead (STN) and Luton (LUT) are farthest from London and you should search online for the best way to navigate your arrival into these airports.
Of course, if you don't mind spending money, you can always take a taxi. London taxis are awesome. The drivers really know their way, and are mostly polite and safe and are upheld to the strictest if codes and standards by the British government.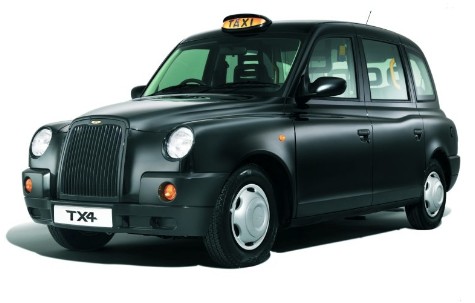 There is also the "minicab". These are private taxis, who operate independently and look like plain cars. Unless you know of a reliable minicab service, avoid going this route. A few of them are a little less than trustworthy. The advantage? Well, they cost quite a bit less than a regular cab, specially on longer rides. Cab Wise, is a free service that helps you find licensed and more trustworthy minicab operators.
A cab ride from Heathrow to central London can take anywere from 40 mins to 1.5 hours due to traffic, but if you are travelling with family, or have more than a few pieces of luggage, this is perhaps a better option. Cost for a taxi or minicab into central London can be anywhere from £30 to £80, depending on your destination. It is cheaper to get to West London (this is also where Paddington is) and a minicab from Heathrow to Paddington (and vicinity) should not be more than £40.
Sleeping in London
As you are probably aware, London is a bustling metropolis. It is rather like New York in terms of space and congestion. So, hotels tend to be small, and expensive. While I don't know all the possible hotels here, I can certainly recommend the areas where you can stay and some of the sites where you can find well-priced hotels. Please note that booking in advance will get you a better rate.
If the purpose of your visit is Olympics, and you plan to be seeing the games frequently, you are better off finding a place to stay near East London. However, if you are a casual visitor and Olympics is one of many things on your agenda, I recommend staying close in North or Northwest London. There are a host of small bed and breakfasts on Sussex Gardens near Paddington that are ideal for low budgets. Alternatively you can Click Here for the Best London Hotel Deals!
Sites of London
I have previously published some posts that will tell you what to see while in London. You can see those links here:
Ten Things you Must do in London
Hop-On Hop-Off in London
Travel from London to Paris in Style
Top 5 Film Inspired Tours in London